Holding on to hope, I use that phrase so often lately. Honestly, I feel like I am hanging on to hope as a rock climber hangs onto the side of a cliff with his fingers grasping to hold on for dear life. There are seasons in life when hope doesn't seem possible but we choose to
hang on anyways.
When we were young there seemed to be many times when money was scarce and we struggled to make it in life. Hope beyond making it to the next payday seemed unreal. We hung on for dear life hoping anyways.
When sickness comes in our life, or tragedies that cause a feeling of hopelessness holding on to hope seems impossible at the moment. Still, hold on to hope.
A Picture of Hope in the Midst of Pain
The Book of Job in the Old Testament offers a look at one man's season in life where hope seemed hopeless. Yet, if you read through this book and his response to his trials you will find one constant theme. Despite the disastrous circumstances Job hung on to hope.
This hope beyond all hope is illustrated in Job's words, "I know that my redeemer lives, and that in the end he will stand upon the earth. And after my skin has been destroyed, yet in my flesh I will see God. I myself will see him with my own eyes–I and not another. How my heart yearns within me!" (Job 19:25-27 NIV)
From Job's perspective, he saw no other end than his eventual demise. He had lost everything, he suffered terribly, and his own friends did nothing to encourage or help him. Even his wife told him, "curse God and die" (Job 2:9). Yet despite losing everything including his health, Job, for some reason, believed that in the end he would stand in the presence of God and he hung on to that hope. That one thought overwhelmed Job with great hope that he would find true blessing in the end.
Hope Is Our Greatest Blessing
Hope is a blessing because it is a gift from God to all who believe in Him. The Apostle Paul in writing to the Church in Corinth considered it one of the greatest gifts along with faith and love.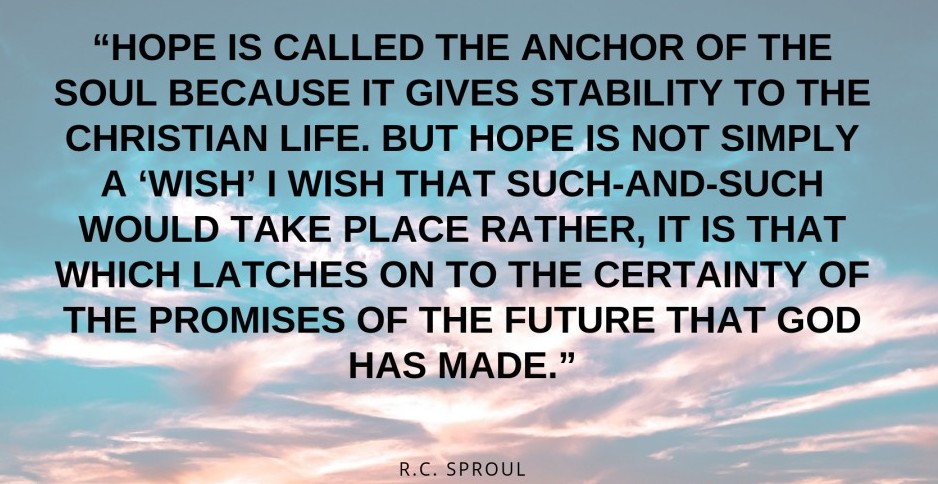 Romans 8:24-25 (ESV) – "For in this hope we were saved. Now hope that is seen is not hope. For who hopes for what he sees? But if we hope for what we do not see, we wait for it with patience." At the time this was written the faithful suffered greatly because of their faith. Persecution and pain were constant companions yet they had hope, hope that believed that God would see them through whatever. Hope that kept them going in spite of all the trials they faced just because they believed in God and trusted Him alone.
The writer to the Hebrews considered hope to be an anchor. "We have this as a sure and steadfast anchor of the soul, a hope that enters into the inner place behind the curtain" (Hebrews 6:19 (ESV). Hope holds us as sure as an anchor holds a ship from drifting away. Hope provides stability, it helps us to latch onto the promises of God that keep us on track in the journey of life. When we are able to hold on to hope no matter what trial or struggle we may go through we have an anchor that holds fast, no matter how rough the seas of life get.
What Causes Us To Lose Hope
Joe Wilner, who is a life coach and licensed clinical psychotherapist, refers to hope as "the life force that keeps us going and gives us something to live for". "A life force" – Dictionary.com calls that "the force or influence that gives something its vitality or strength." Without hope our life ceases to be worthwhile, it weakens our efforts to strive to improve and to grow.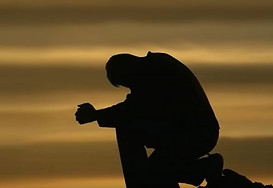 Anything that forces changes to our life will tempt us to lose hope. a separation or divorce, loss of a loved one, illness, or job can cause us to lose hope. Anything that sets us back from the norm will cause us to stop in our tracks. If we have no anchor to hold us steady during these times then hopelessness begins to suck the life out of us. Change is a natural part of life but unwanted change will tempt us to rethink our priorities and sometimes it causes us to pull back from life, losing hope and without help depression will soon follow.
The person who loses hope struggles to deal with life. Hopelessness affects all kinds of people. Even those who are normally strong individuals; achievement minded, or leaders can struggle especially when they face burn out or become victims of crime.
To develop the ability to hold on to hope in the hard times is an asset to be desired.
Holding On To Hope – A Testimony
Holding On To Hope: A Pathway through Suffering to the Heart of God
Nancy Guthrie is an author who lived through our of two of her children through a rare metabolic disorder called Zellweger Syndrome. Her life experiences caused her to dig deep into God's word seeking understanding; looking for hope in the midst of suffering. She, like Job, in the Old Testament felt the pain of unfair circumstances. In this world, we look at suffering as something that we need to stay far away from. No one likes to suffer, nor would they choose to live a life of suffering.
Her book "Holding On To Hope" shares her own struggle to understand. "Few of us would choose to suffer. Yet when we know that God has allowed suffering into our lives for a purpose, instead of running from it, we can embrace it, and look around for God in it." (Nancy Guthrie)
What drew me most to purchase this book is that she has lived through suffering that most of us have not. Yet her suffering did not drive her away from God, nor did it cause her to give up or run away. She faced suffering head-on and dug deeper in the word holding on to the anchor of her soul, her faith.
==>Click here buy Nancy's Book through Amazon<===
Hold On – God Will Provide
It is tempting to lose hope yet I trust that God has a plan for this current suffering, and in the end, he will provide a way through. A light at the end of the tunnel. A new day when suffering is a thing of the past.
We can learn from Job to trust God even in the midst of pain and suffering. You can do everything right like Job yet still have seasons of suffering. Trust God anyway. Seek God in your suffering, go to him in prayer, be willing to ask the hard questions. Look for the testimonies of others like Nancy Guthrie who have been there and made it through.
The truth is that suffering happens what we do in the midst of it determines whether we rise above it or fall because of it.
As Always, I hope that this article helped you learn to hold on to hope. If you have any questions or want to leave a comment please do. It is always great to hear from my readers.
Blessings,
Raymond – Author, Walkinghope.com
Please follow and like us: